Holland, Michigan // Winter Lakeshore Engagement
Tori and Chris are preparing for their wedding coming up in the Summer of 2018. They wanted engagement pictures at Holland State Park, on the shore when it was nice and chilly out! We trekked out there and explored, climbed a few sand dunes, and splashed in the waves. These two have a quirkiness that is adorable and so unique. Tori brought her Great Grandmother's vintage box to use as a ring box for the shoot. She wanted to honor a special woman in her life with these elegant touches not only during her engagement, but her wedding day as well. I'm looking forward to hearing more stories, seeing all of Tori's DIY decor, and shooting their zoo wedding!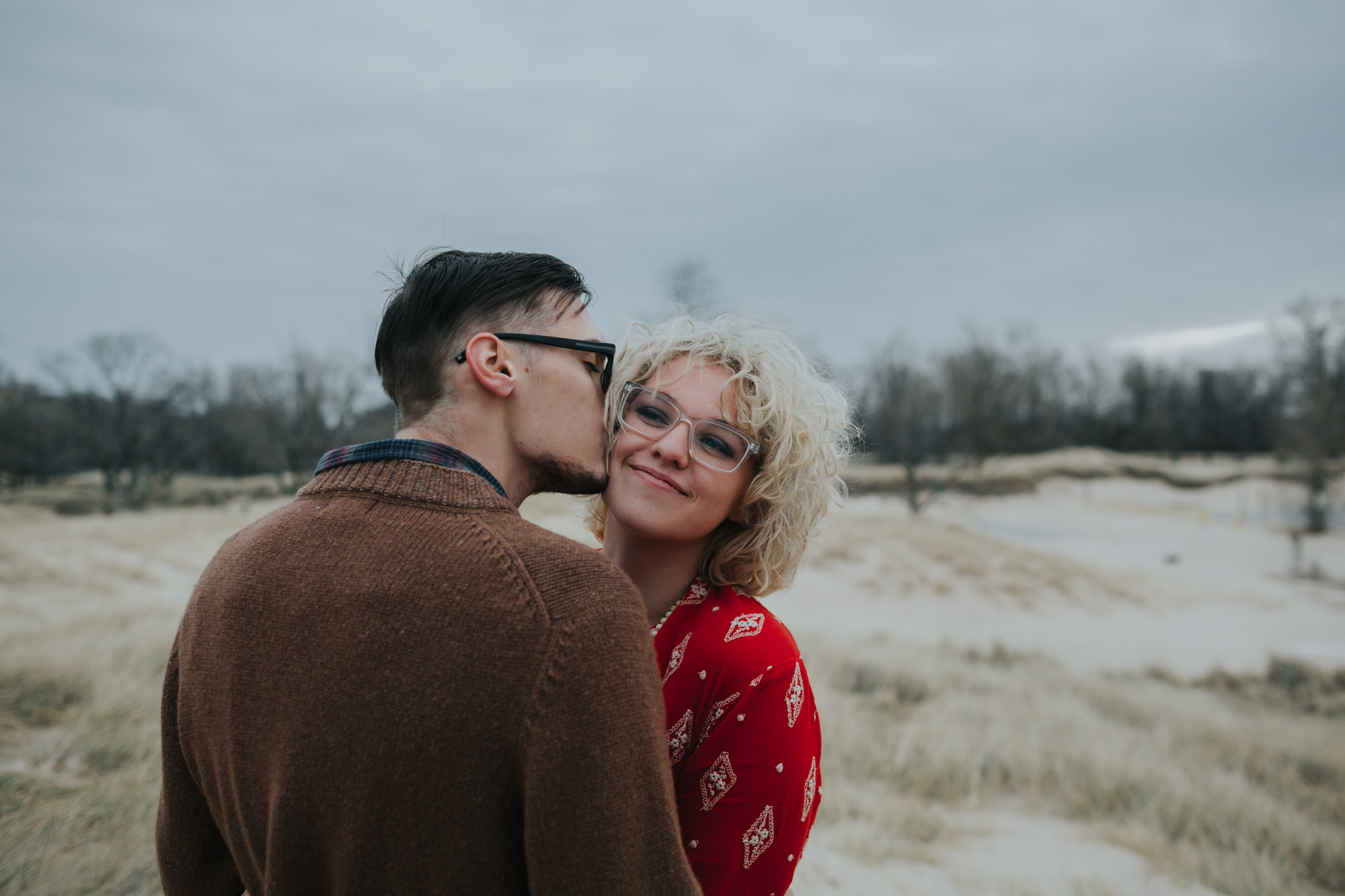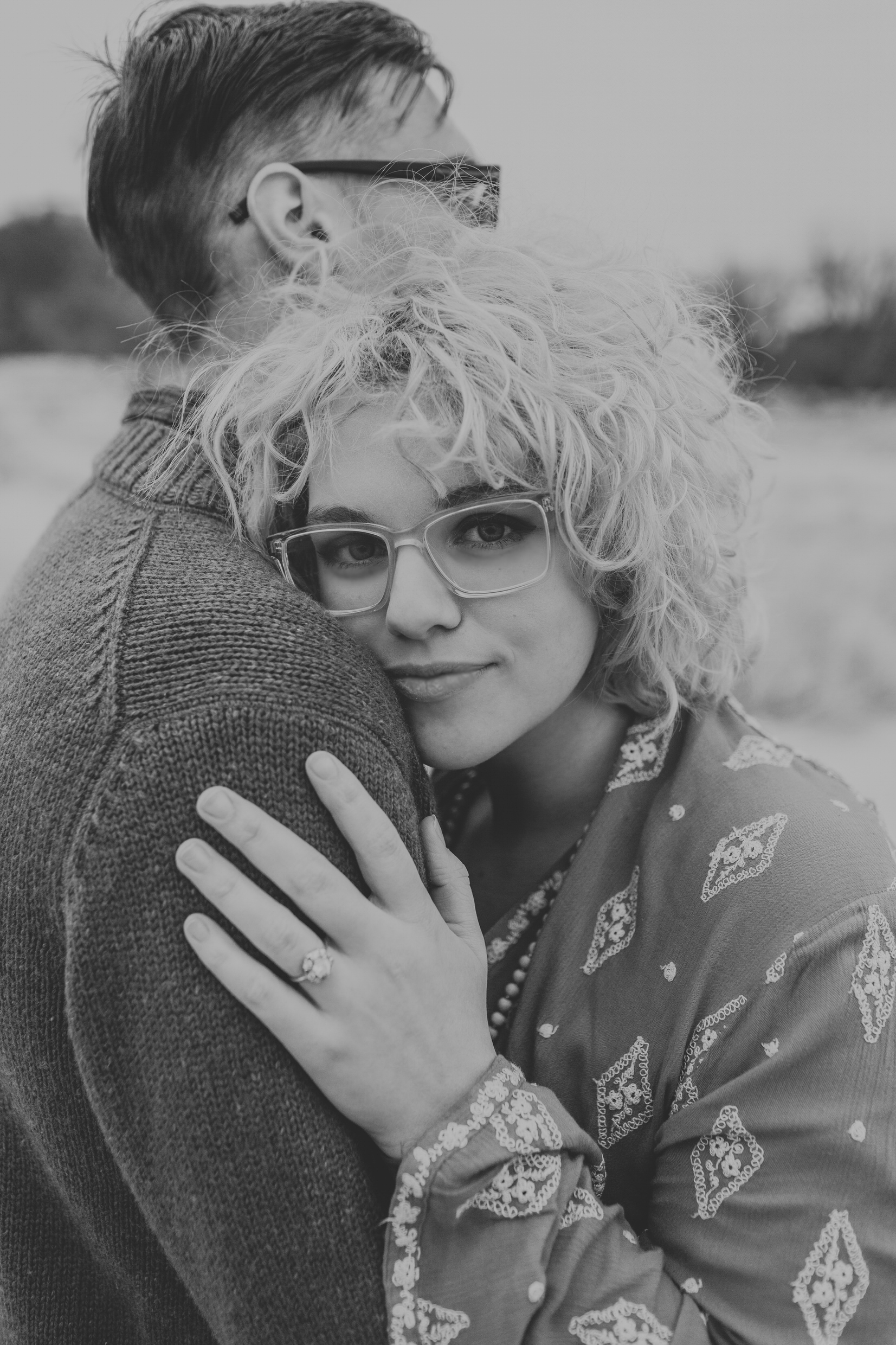 Copper + Sage Collective is a fine art wedding and portrait photography team serving Grand Rapids, Michigan, and beyond. They are available for travel, and live for intimate weddings, film, and their four cats.